Fantastic Art Speakers for Portable Devices in Albuquerque, New Mexico For Sale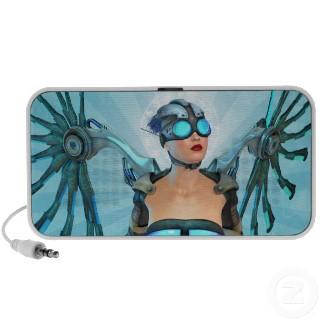 Date/Time:18 Mar, 09:23 p.m. EST
Type: Business, For Sale - Private.

The speakers below are both functional and eye-catching. Compatible with any portable audio device with a standard headphone jack.
Mech Angel Fantasy Surreal Speaker by mariannegilliand
Create your own personalized computer speaker online.
Abstract Fractal Flame - Golden Swirl - Speakers by Aquavel
View more Abstract Speakers
Fantasy Lizard by Felidae52
See Zazzle's other tiny speakers for computers
Demon Eye High Quality by TreehouseCharms
Browse Design Speakers
The Forgotten Tempest Gothic Speaker by darkdreams
View more Gothic Speakers
Leo the lion Astrology speakers by BartBoese
More Astrology Speakers
Dragon eye Speaker by bluemonika
Browse other Artsprojekt Speakers
Boat Hoist 4000# Capacity NEW!
It's finally summer and you're ready to party. You don't want to spend a lot of time assembling and maintaining your...
Price: $2,800
Time: 05:36 a.m. EST
Date: 28 Jul
Time: 04:30 a.m. EST
Date: 28 Jul
Price: $20,994
Time: 11:43 p.m. EST
Date: 23 Jun
2004 BMW R 1100 S (ABS)
. 2004 BMW R 1100 S (ABS) $6995 Call (505) 716-4541 ext. 304 Sandia BMW Motorcycles (505) 716-4541 ext. 304 6001 Pan...
Price: $6,995
Time: 11:39 p.m. EST
Date: 23 Jun
Price: $50
Time: 08:24 p.m. EST
Date: 23 Jun
Price: $8,995
Time: 07:39 p.m. EST
Date: 23 Jun